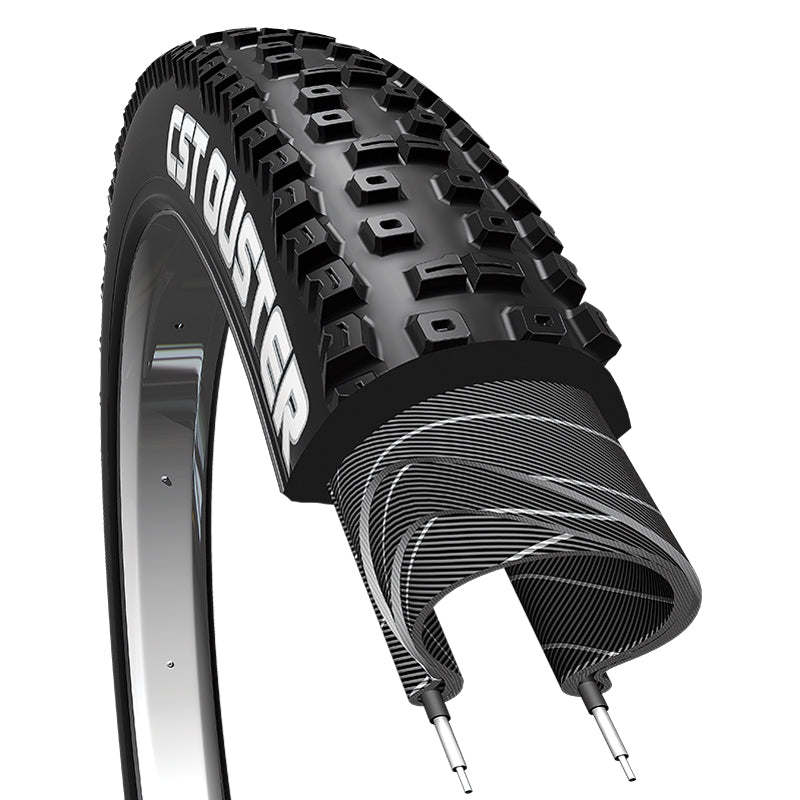 This tyre lives and breathes singletrack. Tall, open centre tread keeps the mud off your tires and grips hard while climbing. Aggressive side knobs dig into loose soil and give you confidence to rail your bicycle through the turns. The Ouster is available in wire or folding bead in 26  and 29  sizes. The folding bead versions feature dual-compound rubber and EPS (Exceptional Puncture Safety) puncture protection.
Cycle > Mountain > Ouster
Product No: TB96788000
EAN: 6933882516632
| Rim Size | Width | Bead | Compound | Colour | Technology |
| --- | --- | --- | --- | --- | --- |
Technology
EPS (Exceptional Puncture Safety) technology protection offers an added layer of proprietary rubberised polyfiber material between the tread and the casing. The tight weave of this lightweight, puncture-resistant layer prevents sharp objects from penetrating the casing and damaging the tube.
Compound
Dual Compound - Two compounds used within the tread of select tyres to offer lower rolling resistance and increased cornering grip.