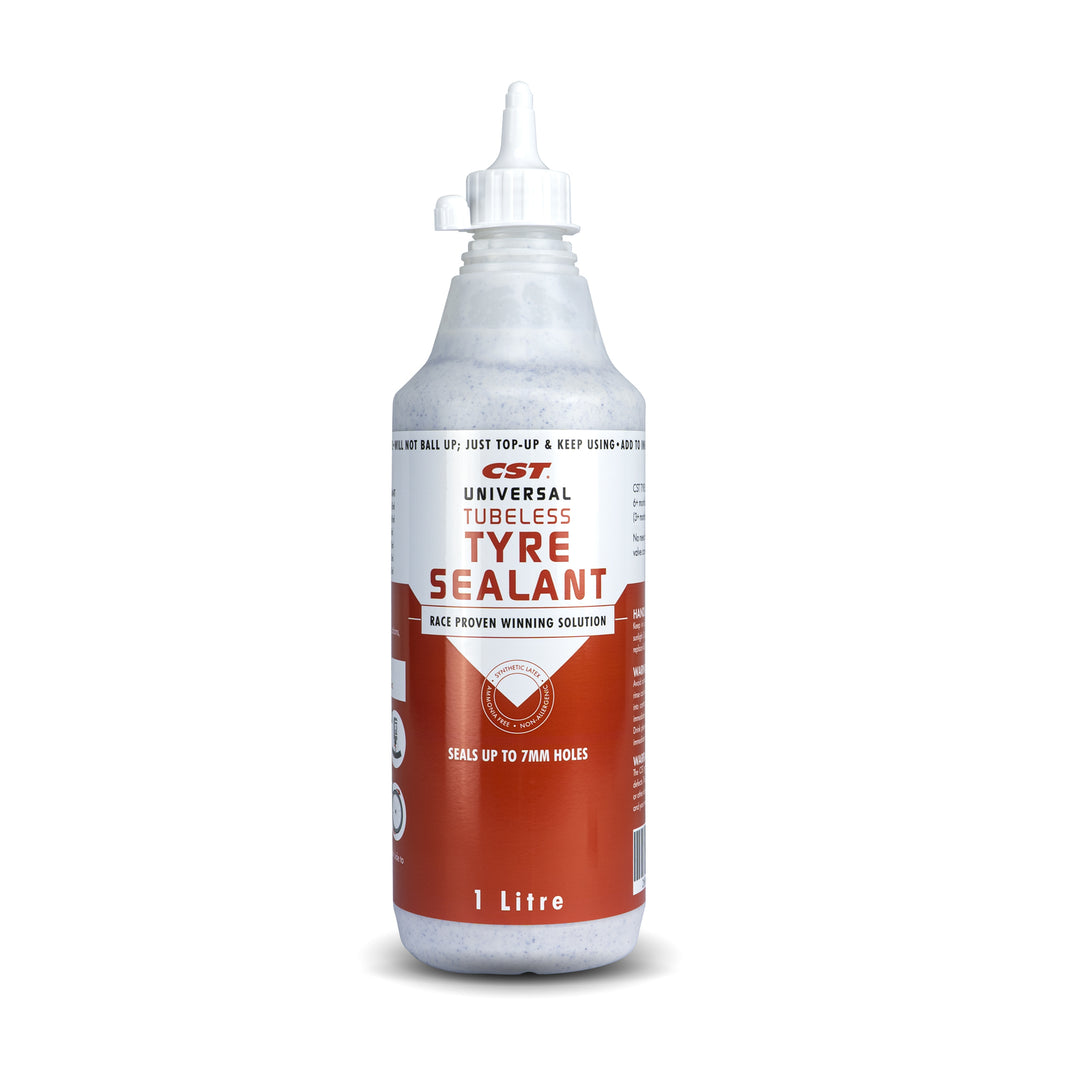 CST tubeless tyre sealant has been engineered to seal holes of up to a whopping 7mm in diameter, ensuring riders can continue to ride on some of the most hazardous surfaces with full confidence that they can still cycle home. Formulated to spread evenly throughout the inside of the whole tyre, the sealant's anti-ball formula ensures even, perfect coverage for continued smooth riding, minimal rolling resistance, and all-round puncture protection.
Anti-ball formula ensures an even spread for all-round puncture protection
Engineered to seal holes of up to 7mm
Synthetic Latex
Ammonia Free
Non-allergenic
In addition, CST's Tyre Sealant is made in the UK, supporting the UK economy and reducing CST's carbon footprint.